Just about everything is moving online these days, and bike sales are no different. At Quick Cranks, all of our bikes are available for purchase online, and we offer free shipping anywhere in Canada.
A big purchase like a bike can feel daunting to do over the internet, but it doesn't have to be.
The most important thing to consider when buying a bike is what you want to get out of your bike.
Think about the kind of riding you want to do. Do you need a bike to get you to and from work? Are you sticking to bike paths and paved roads? Or are you looking for something that can handle tougher terrain? Maybe this is the summer you take on some gravel side roads and spend some time in nature.
Knowing what you want out of our bike helps you figure out what style of bike you should be looking for.
If you're not sure where to start, it can be helpful to look back on bikes you've had in the past. Think about what you liked and didn't like about them. Maybe you've felt limited by your bike; the tires were too skinny and couldn't handle the terrain you wanted to ride on, or you didn't feel you had enough gearing options for those steeper climbs. If that's the case, you can look for something a little beefier, like a hybrid, gravel, or mountain bike.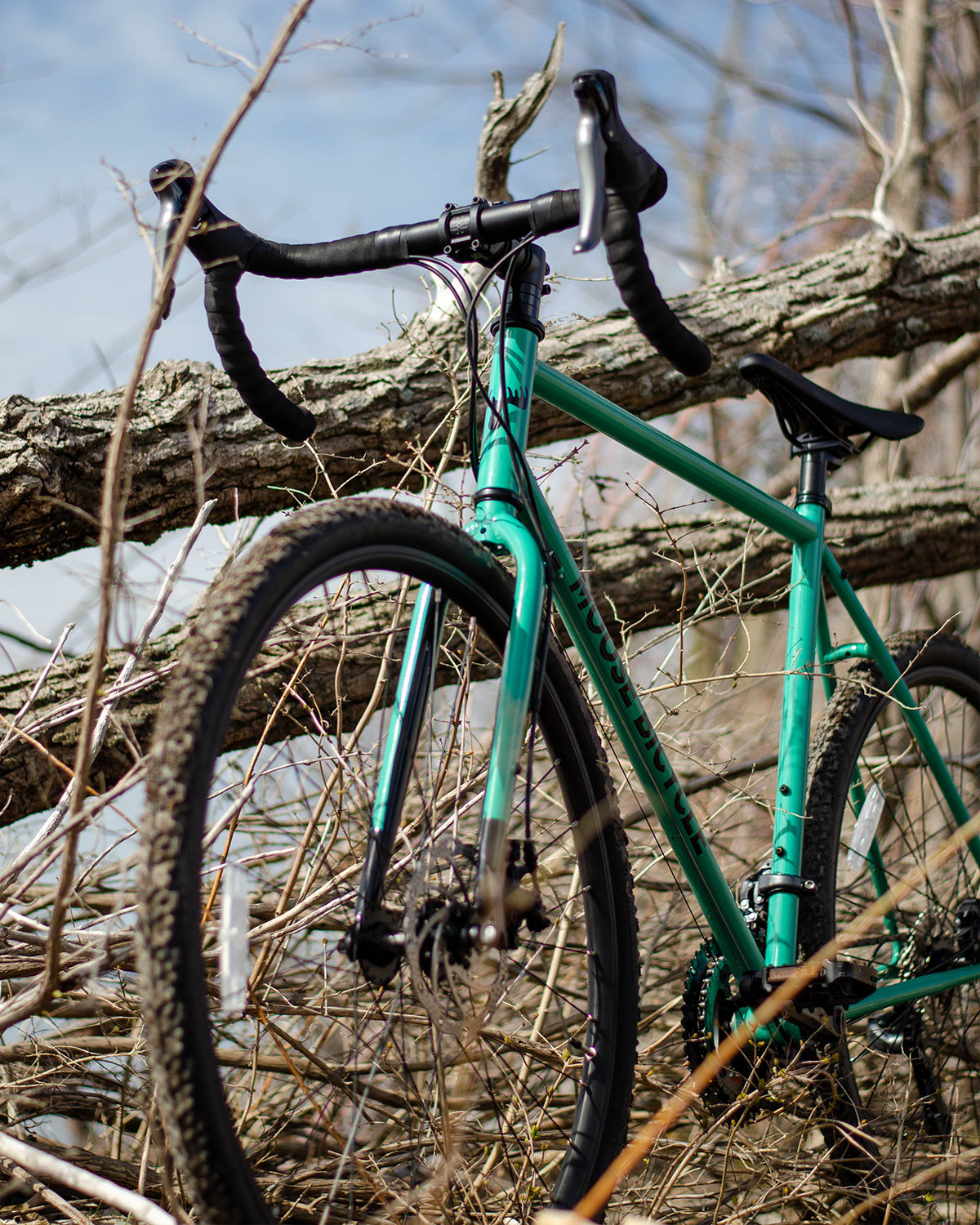 On the flip side, you may have encountered bikes that were too tricked out for your needs. It's easy to fall into the trap of getting a bike that has more bells and whistles than is practical for your needs. Maybe on previous bikes you've had tires so wide they just slowed you down, or the vast majority of your gears went untouched. In this case, you might want to go for something simpler like a single-speed or urban-style bike.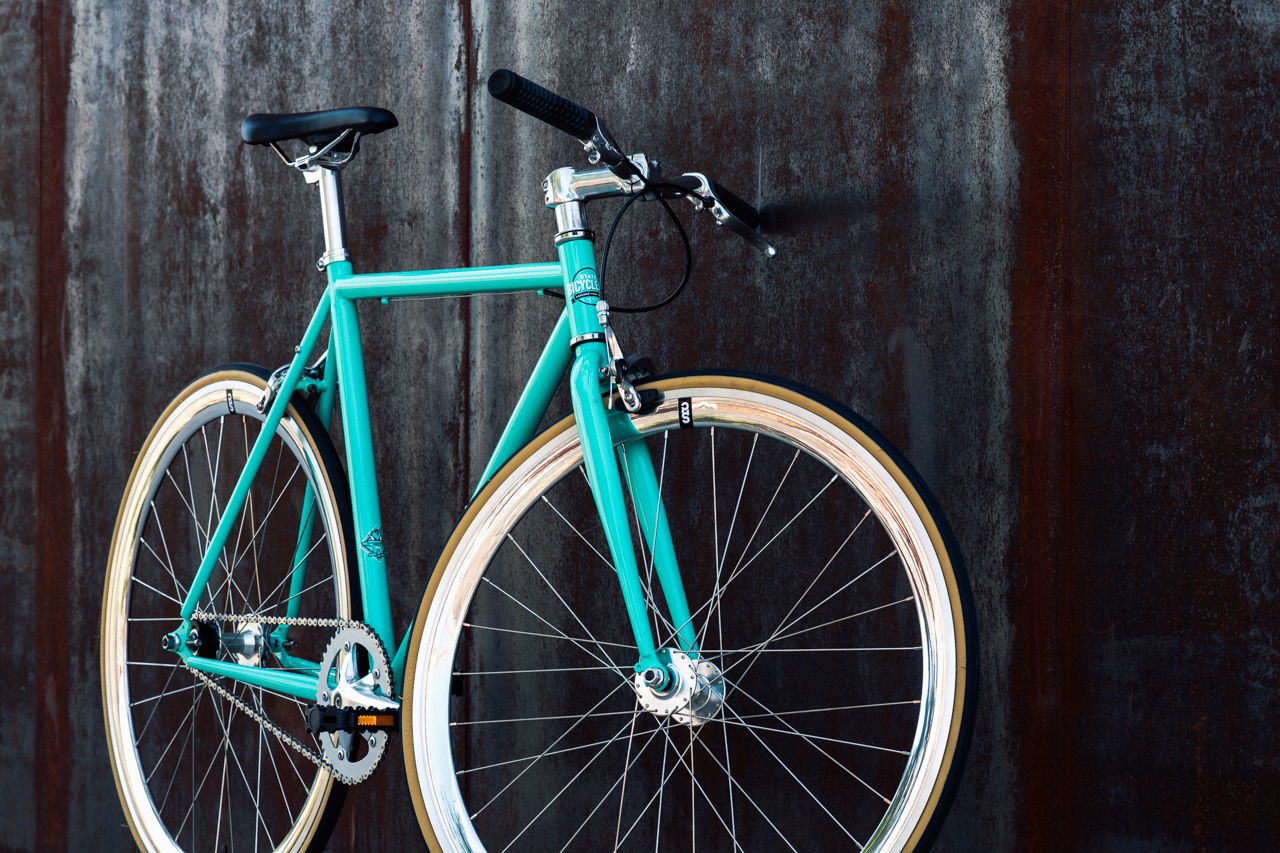 Once you've settled on a style, it's time to find your size.
One of the challenges of online bike shopping is you can't see the bike until you've bought it. There's less opportunity to take a Goldilocks approach to your bike browsing, you can't try them all until you find the one that feels right. 
It can be intimidating to figure out what size of bike you need, especially when you're just looking at seemingly meaningless numbers on your screen. Luckily, there are only a few measurements needed to get you headed in the right direction.
The first, and most important measurement when it comes to sizing your bike is your inseam. This is the distance between the ground and your groin.
An easy way to get this measurement at home is to stand against a wall, with your back and legs straight. Place a book (spine up) between your legs and against the wall. Raise the book until it makes contact with your crotch, then measure from the spine to the ground. 
Next up is height, if you don't already know your height then it's time to find a friend to help you figure it out.
Other good measurements to have are your torso and arm length. To find your torso measurement, measure from your groin to the little V at the bottom of your throat. For your arm, measure from the armpit to the center of your palm. These measurements will help when thinking about the 'reach' of your new bike.
Most bikes will advertise that they're good for riders in a certain height range, but this is more for convenience than accuracy. Your height is a good starting point, but your inseam is the real measurement you need when it comes to the accurate fit and comfort of your bike. In the specs of every bike, you'll find the standover height. Ideally, you'll have an inch or two between your groin and the top tube of your bike. This means if your inseam was 31 inches, you're looking for a bike with a standover height of max. 30 inches.
Now that you have your perfect bike, it's time to place your order
On the Quick Cranks website, it's easy to order a bike online. Once you've placed your order, you'll get a call from one of our techs to confirm your order and sizing, and talk about the delivery timeline. Any bike that we currently have in stock will be shipped out within a day or two, pre-ordered or back-ordered bikes will take a little longer. 
If you have any questions before, during, or after the ordering process, feel free to give us a call during opening hours, or shoot us an email. We love setting people up with their perfect bikes, and are happy to chat!
We'll let you know when your bike is out the door and on its way to you.
You get your bike in the mail, now what?
Unfortunately, bikes are an awkward shape to mail. This means most bikes arrive at your house only partially assembled. Putting a bike together to spec, with everything routed correctly, greased, and appropriately tightened can be a big job. For safety's sake, we recommend bringing your new bike to a professional for final assembly. Letting a bike shop put your bike together ensures you get the most life out of your new bike, and helps prevent troubles down the road. 
Be the first to comment...